Financials
Whether you must comply with local GAAP, IFRS or another standard, Caseware Financials lets you automatically create customized financial statements based on information in your Working Papers. This makes financial reporting significantly more efficient, reducing your workload considerably, while minimizing risks of error.
If you post an adjusting journal entry, Caseware Financials makes sure that every report item that is affected by the change is automatically updated, flowing through the numbers so you do not need to worry about consistency errors. Other materials (e.g. table of contents, headers and footers, notes numbering) will also update automatically, cutting down on admin time associated with proofreading and updating.
Key Benefits

Automated Financial Statement Generation
Automatically generate a draft of camera ready financial statements and notes based on data in your trial balance, while controlling application of suggestions.

Highly customizable
Identify and apply organizational standards across all financial statements and reports to ensure consistency and quality.

Data Consistency and Automatic Flow-through
Decrease the risk of errors significantly by automating flow through of numbers and adjustments made to the trial balance.

Reporting Library
Simplify reporting process by leveraging Caseware's library of ancillary materials, including standard notes based on best practices.

Simple Standardization
Reduce staff workload by automatically generating draft financial statements for your review and adjustment

Integrated Automation
Reduce staff workload by automatically generating draft financial statements for your review and adjustment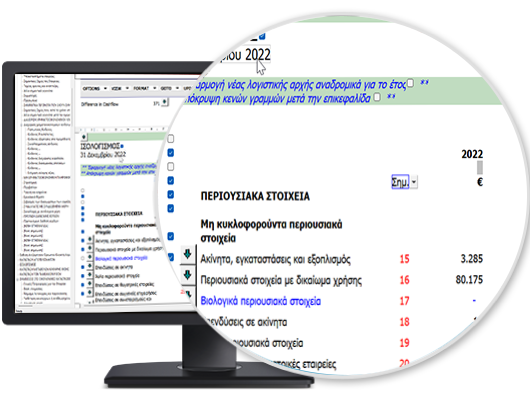 IFRS Financials
IFRS Financials is an end-to-end solution to fully automate financial statement preparation and financial reporting using best of breed statement and note examples that comply with International Financial Reporting Standards (IFRS).
Frequently Asked Questions
If you can't find an answer contact us with your question.
A revolutionary tool that takes any type of document or working paper, including client ready financial statements, to top-notch publishing quality. CaseView incorporates real-time linkages to any account properties and amounts in Working Papers. CaseView's "smart technology" supports full object-oriented decision logic to automate formatting, rounding, diagnostics, account amounts, text, account balances, information from another CaseView document, and even financial statement notes.
What is Caseware Audit International Template?
What is Caseware Financials?