Financial Reporting (Accounting Firms)
Developing financial statements and reports is a key task for many accounting firms – one that has come under greater scrutiny in recent years. Many organizations spend significant amounts of time to ensure that financial information is accurate, reliable, and supportable, particularly when information is maintained in a number of independent documents, spreadsheets and working paper files.
Our solution helps cut down on the complications associated with financial reporting. Whether your client needs to be in compliance with IFRS or your local GAAP, or another standard, our financial reporting solution enables you to produce camera-ready financial statements immediately after you've imported your trial balance data. With easy-to-use tools and templates, you can create financial statements quickly and with the confidence that any adjusting journal entries that you make will update all financial statement areas, including notes, accordingly.
Financials' flexibility also allows you to create firm-approved customized financial statements to cut-down on workload and ensure consistency year-over-year and across clients.
Key Benefits

Highly customizable
Identify and apply organizational standards across all financial statements and reports to ensure consistency and quality.

Reporting Library
Simplify reporting process by leveraging Caseware's library of ancillary materials, including standard notes based on best practices.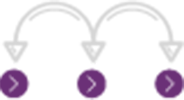 Integrated Automation
Reduce staff workload by automatically generating draft financial statements for your review and adjustment

 Flow-through changes
Changes automatically flow to linked documents – reducing the risk of data inconsistencies.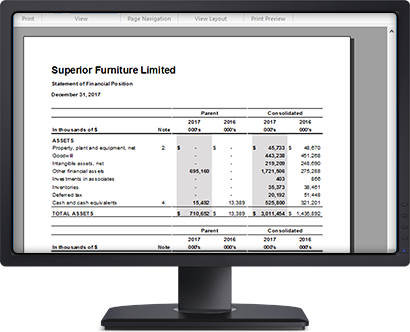 Save Time with Customizable Tools and Templates
Creating financial reports can be an arduous process, with significant time spent developing, reviewing and verifying data.
Significantly reduce the time and effort your accounting firm needs to spend on financial reporting by automatically generating financial statements and reports that you can leverage and tailor to your needs. Draw from a library of ancillary materials, such as a variety of standard notes, and with easy customization options, you can ensure consistency across all your clients.
Reduce the Risk of Errors
Errors are a significant risk for any accounting firm as they can result in serious legal and professional ramifications.
Caseware's financial reporting solutions are linked to Caseware Working Papers – connecting your data directly to your reports. As you populate information, the data flows to all appropriate financial reports without the need for manual transcription. Financial reports are always up-to-date and consistent with source data. When making an adjustment in Working Papers, changes immediately flow through to related reports eliminating the risk the error associated with adjustments.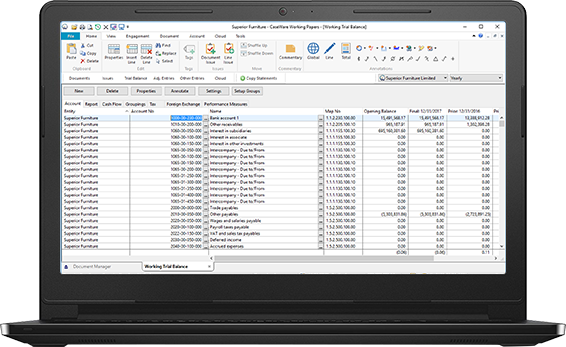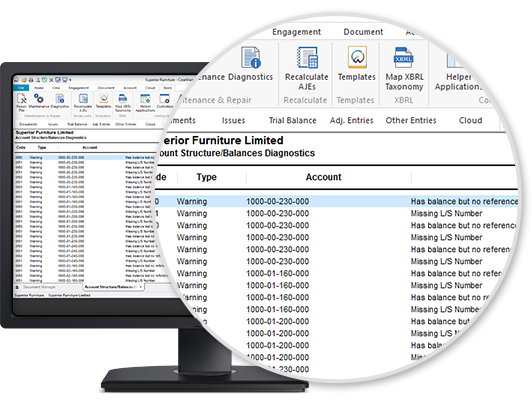 Ensure Continuity Across Financial Statements
Financial statement preparation requires a significant degree of accuracy and the use of common metrics and rounding principles. However, it can be easy to make mistakes, particularly when more than one individual is involved.
Our solution provides continuity for financial statements, giving you confidence that the same calculations and metrics are being used each time you prepare a report. As all reports in Working Papers draw data from the same source, there is also continuity across all identified outputs.
Integrate Firm Standards For All Financial Reports
Every accounting firm has its own look and feel, brand style and approved formats.
Caseware's financial reporting solutions are highly flexible, giving you the ability to apply firm standards across all materials you develop – whether for one client or across clients. These standards can be locked-in to ensure that content creators adhere to specified requirements without the need for significant verification.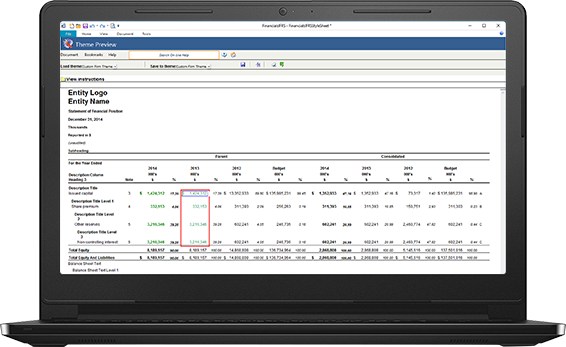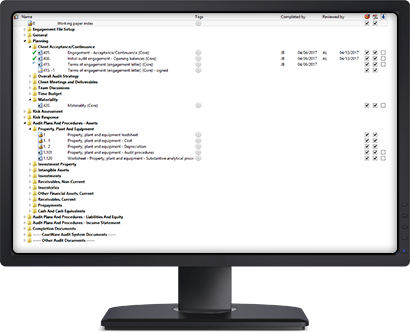 Enhance Quality While Decreasing Review Time
When producing financial statements, accounting firms typically spend a considerable amount of time conducting a quality review to make certain there are no spelling errors, and that page numbers, headers, footers and references are all consistent.
With Financials, this significant administrative task is automated, with tools that automatically update standard components of financial statements and reports to ensure consistency across all references and numbering. Rather than spending time ensuring the numbering of your notes is consistent, your team can focus on higher-value quality review activities.
Leverage Leading Practice Materials
Individual practitioners and small accounting firms can be hampered by the need to develop financial reports without significant experience and exposure to leading practices.
Our solution works to make financial reporting simple and straightforward for accounting firms of all sizes. Financials includes a range of best in class examples and template reporting materials that you can tailor to the needs of your industry or organization so that you can provide high quality reports without significant additional work.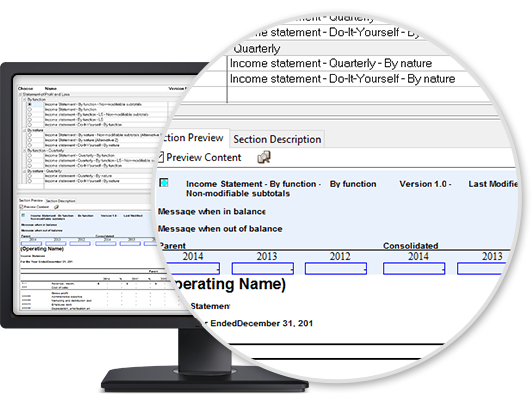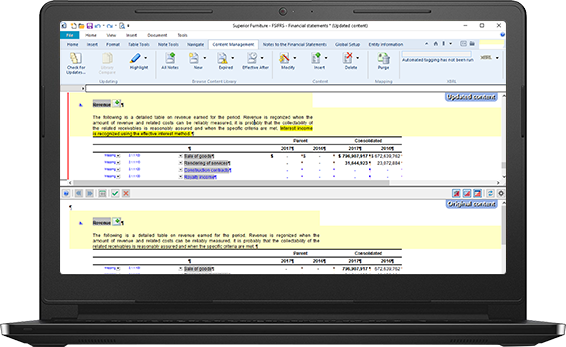 Better Manage Compliance Requirements
Financial reporting standards change on a regular basis. Accounting firms need to ensure that any financial reports they develop are in compliance with the standards and regulatory requirements of their clients.
Caseware is committed to making sure you and your clients are covered in the event reporting standards change. Client files can be easily updated to reflect the changing standards without having to start over each year.
Financial Reporting Products