Analytics (Government)
Analytics is the competitive advantage of the future when it comes to driving organizational success. With massive amounts of data being generated, government organizations in particular are hard-pressed to conduct analytics that will help them make stronger strategic decisions and fulfill their responsibilities.
IDEA Data Analysis offers easy to use data analytics software tools that simplify reporting across departments – giving you access to the information you need to make better decisions. Whether you want to measure compliance, evaluate travel and hospitality costs or identify operational inefficiencies, IDEA Data Analysis has a solution for you.
With specific offerings tailored to different government and public sector entities, Caseware Analytics makes analytics convenient for all types of organizations – from healthcare providers to government agencies.
Key Benefits

Simplified Reporting
Make it easier to understand your data through the use of customizable and automated reporting tools and templates.

Tailored Analytics
Leverage advanced analytics to audit or continuously monitor key financial areas within your department.

 Risk Management
Better manage risks using analytics tools that detect fraud, measure the strength of internal controls and evaluate compliance.

 Integrated Analytics
Make sure you are not missing anything by leveraging IDEA Data Analysis' comprehensive library of customizable analytics.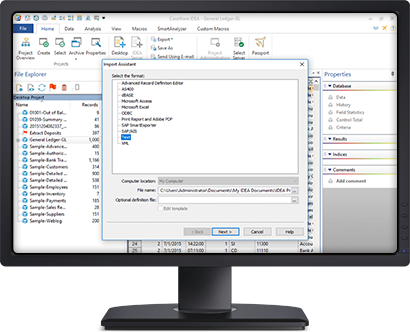 Manage Multiple Data Sources
These days, data is everywhere. The challenge for governments is accessing the data from legacy systems as well as making clear and transparent decisions.
IDEA Data Analysis makes it easy to import data from multiple sources so you can conduct enhanced data analytics and find the unexpected. With the power of data at your fingertips, you will be well-equipped to make better strategic decisions.
Identify Fraud and Inconsistencies
Governments and government agencies need to be accountable for their spending. Yet, the ability to detect fraud or discrepancies can be a significant challenge given the extensive amount of transactions they conduct.
With IDEA Data Analysis, you can quickly and easily analyze copious amounts of data. Automated tools and reporting can help you identify potential fraud or other discrepancies more effectively and efficiently across key functional areas.
IDEA Data Analysis also keeps a record of any analytics conducted, allowing you to maintain an appropriate audit trail.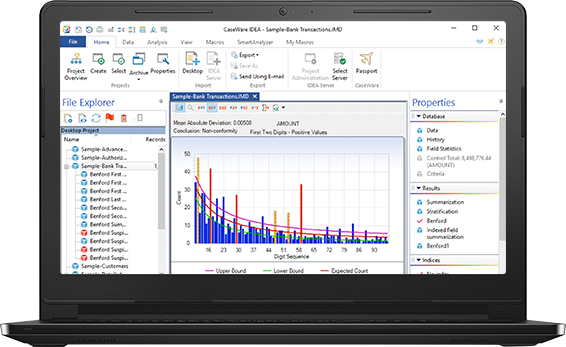 Reduce Manual Effort
Collecting, analysing and reporting on key performance metrics across a government organization can be a significant and daunting task requiring significant staff time.
With IDEA Data Analysis, you can vastly improve the efficiency and effectiveness of your organization's performance management and reporting. Using automated tools and templates, you can measure key performance indicators and identify potential gaps or issue – while reducing the staff workload required to conduct analysis. This will allow you to focus more time on improving your organization's performance so you can provide more value to your stakeholders.